UNITED ARAB EMIRATES
e-Visa
Applicant must submit for 'UAE Electronic Visa' (eVISA) Online with Valid / Authentic documents. Once approved by the Immigration Department of UAE, an Electronic Copy (Softcopy) of the Visa will be sent to the Applicant's Email.
Tourist Visa
The 'UAE Tourist Visa' is valid for 30 days / 60 days (from eVISA issue date) for a Single or Multiple Journey to UAE for the purpose of Tour / Holidaying / Vacation. The Visitor is allowed to stay in UAE for no more than 30 or 60 consecutive days. Visitors under Tourist Visa are not allowed to accept any unauthorized employment, or attend school, or represent the foreign information media during their stay in UAE.
Eligibility to Apply for Visa
1
Basic Eligibility

Any Bangladeshi Nationals are Eligible to Apply for 'UAE eVISA' (having a valid MRP / E-Passport with at least 6 months validity) subject to provide some required Documents.
Also Applicant should,
• be a genuine visitor
• have enough funds to support his/her stay and leave
Documents Requirements
1
Passport

Passports and other documents accepted for entry must be valid for a minimum of 6 months from the arrival date.

2
Photo Specification

Recently taken 2 passport size photographs (3.5 cm X 4.5 cm) with white background.

3
Previous Visa copy

Previous Travel history like Thailand, Malaysia, USA, UK etc. Visa scan copy required.
Visa Fees & Service Charges
Male (30 Days) BDT 16,000 Approximately
Female (30 Days) BDT 15,800 Approx.
Child Under 12 years age (30 Days) BDT 5,500 Approx.
Processing Time
2 to 3 Working Days
Sample Documents & Photos
E-Visa (Sample Copy)
Abu Dhabi international Airport Luggage Picking Belt (Sample Photo)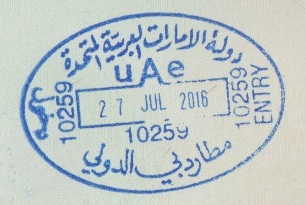 UAE Immigration Stamped (Sample Photo)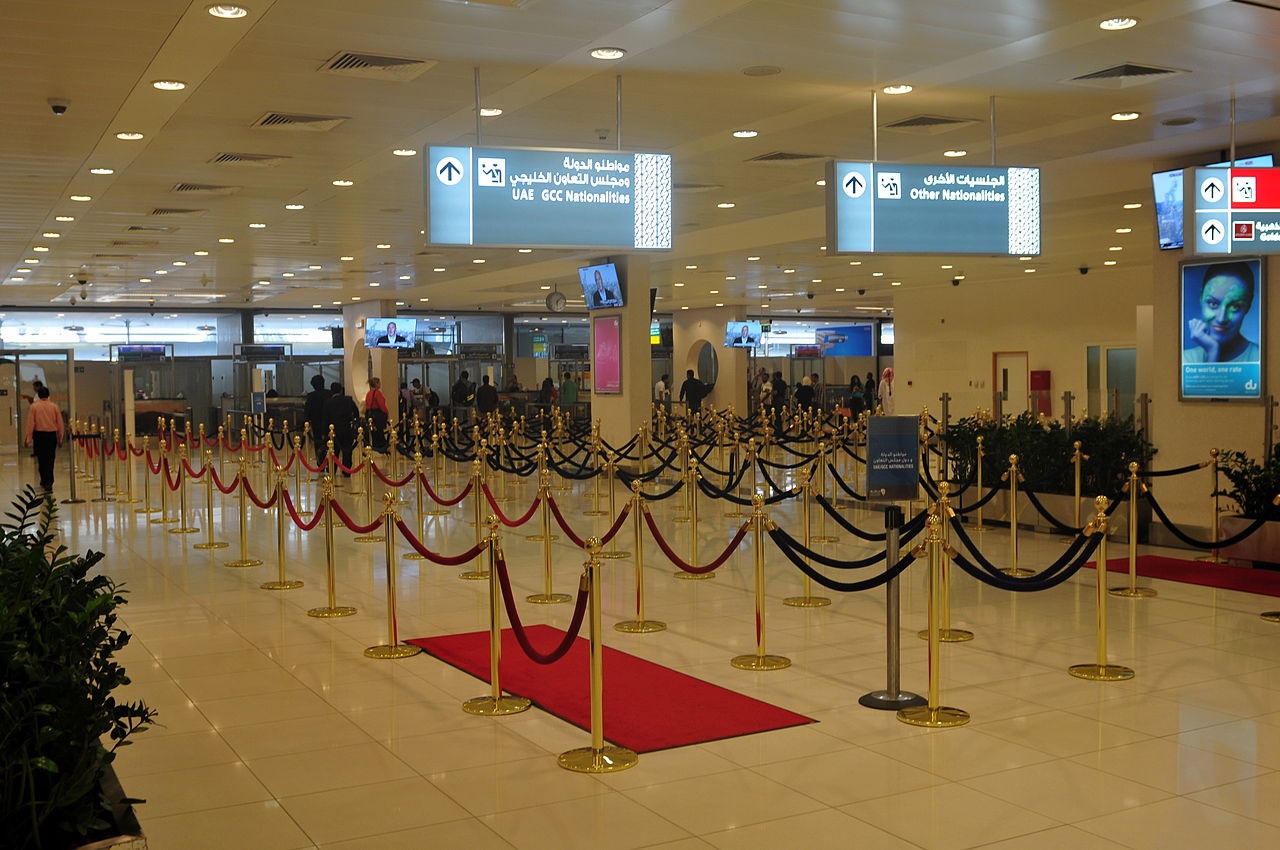 Abu Dhabi international Airport Immigration (Sample Photo)
Country Information
Capital
Abu Dhabi
Currency
UAE dirham (AED)
Language
Arabic
Religion
76% Islam (official), 12.7% Christianity, 7.5% Hinduism, 1.8% Buddhism, 1% Other, 1% None
Population
989,000,000
Phone Code
+971
Time Zone
UTC+04:00
Weather
The United Arab Emirates (UAE) has a desert climate, characterized by pleasantly mild winters and very hot, sunny summers, with the humidity of the Persian Gulf that makes the heat unbearable. Annual precipitation is almost everywhere below 100 millimeters (4 inches) and is concentrated in the winter months.
Major Cities
1. Dubai
2. Abu Dhabi
3. Sharjah
4. Al Ain
5. Ajman
Notes
The United Arab Emirates or the Emirates, is a country in Western Asia located at the eastern end of the Arabian Peninsula. It borders Oman and Saudi Arabia, and has maritime borders in the Persian Gulf with Qatar and Iran
Quarantine Policy
| | |
| --- | --- |
| 1 | There is No mandatory quarantine on arrival to the UAE by the Tourists. |
Before Departure Requirements
| | |
| --- | --- |
| 1 | *Original Passport including Visa. |
| 2 | *eVisa printed copy. |
| 3 | *Proof of Accommodation (if any). |
| 4 | *Round Air Tickets printed copy (For Tourist Visa Holders). |
| 5 | *Health Insurance copy. |
| 6 | *Travel Insurance copy. |
| 7 | *Proof of pre-departure COVID-19 test is not required if you are fully vaccinated. |
| 8 | *Health screening maybe required before exiting Bangladesh. |
After Arrival Requirements
| | |
| --- | --- |
| 1 | *Quarantine is not required. |
| 2 | *Masks are not required in public. |
Important Contacts & Links
UAE Embassy - Dhaka office

Address: HOUSE NO. 191/ GULSHAN NORTH AVENUE/ GULSHAN NO-2 DHAKA
Phone: +8802222282277
Email: DhakaEMB@mofaic.gov.ae

Map Data

Embassy of the People's Republic of Bangladesh - Abu Dhabi office

Address: Villa No. 46, 48, Sector. 19, Zone. W31,Al Jawwalah St, Al Saadah Area,P.O. Box 2504, Abu Dhabi, UAE.
Phone: +971 2 4465100
Email: mission.abudhabi@mofa.gov.bd
Office Hours: 08.00 to 16.00 hrs
Weekly Holidays: Friday and Saturday

Map Data
Remarks
Amy is not liable for any further delays in visa processing or for the approval or denial of any visa application, since this entirely depends on the Embassy. The embassy reserves the right to ask for more evidence and to contact the applicant for an interview if required.
Your Travel Journey Starts Here
Sign up and we'll send the best deals to you